The Oscars were just last night and I thought what a right time it was to do a best and worst dressed post. I love these posts because I love fancy dresses and red carpet outfits, it is my dream to one day be invited to such a huge event and be able to wear a beautiful dress like some of these below.
Giuliana Rancic
I absolutely love this dress, she just looks amazing. The dress, hair and makeup go together amazingly. Not long ago Giuliana was seen on the red carpet looking a little too skinny, and don't get me wrong I'm all for people being individuals and everyone looking different in there bodies. I just think people should wear the right things to flatter their bodies. Which I'm trying to say this dress definitely does, she's looks amazing.
Jennifer Lopez
As soon as I saw what Jennifer Lopez was wearing I instantly fell in love, and I knew straight away that this gown was by one of my favourite designers Elie Saab. This dress is just beautiful, I'm not always keen on having the boobs out but this dress is so sophisticated and elegant it doesn't even matter. Also her hair and makeup is so simple and yet super flattering with this gown.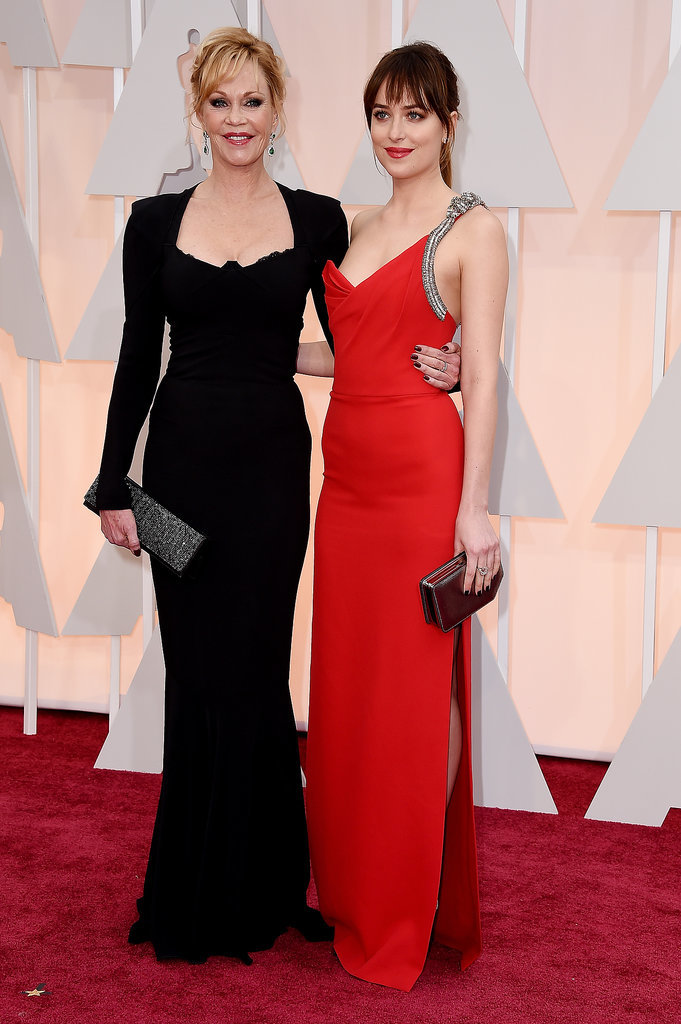 Melanie Griffith & Dakota Johnson
Dakota Johnson is like my favourite person at the moment so I practically love everything she wears, and I love this red, floor length gown with a sexy slit on the side it just sums up Fifty Shades Of Grey. Her mother also looks incredible, sometimes a good black dress does the trick.
Scarlett Johansson
Oh! she just looks so powerful, like come on doing it for the women! I haven't really got anything else to say than that.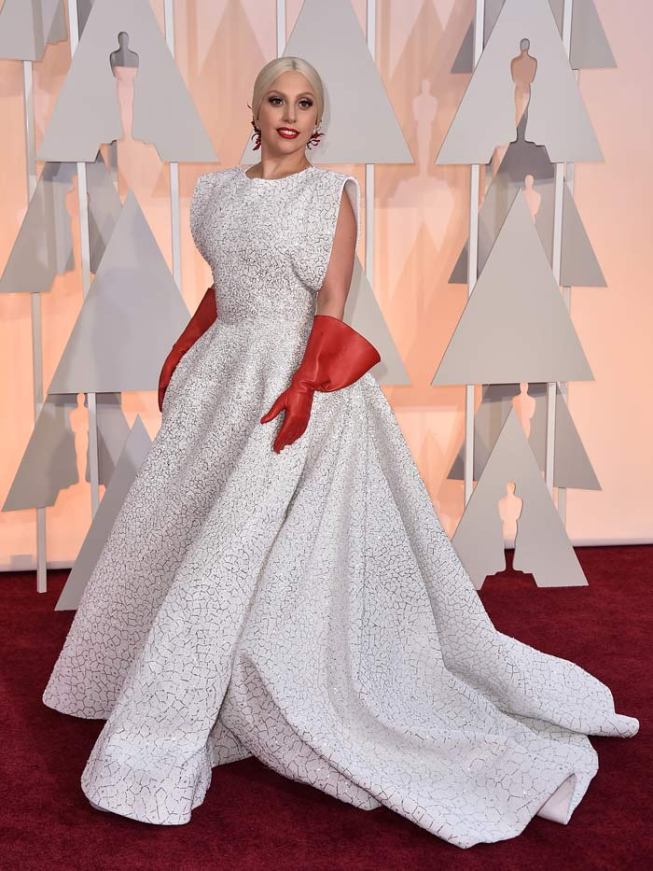 Lady Gaga
Now I don't know about you but I really dislike this dress and to be honest the whole thing. What made Gaga wear those gloves? They look ridiculous, this dress could have been beautiful but then the gloves just did it for me, I just can't look anymore.
Solange
This just doesn't do it for me, I don't understand what is going on. Solange's face and hair looks beautiful and stunning but neck down is just all wrong.