The NTA's were just last night and if your not sure what it is or if your not from the UK and thinking what the hell is she talking about. I'm talking about the National Television Awards which is an awards ceremony for all the people on British Television and I am very happy because Celebrity Juice, Alan Carr, and Eastenders all won big awards and they are my favourite so I'm very pleased. However, apart from that it's just a really good way to snap up some new style pictures, and I thought it was best to do three best and three worst dressed posts because there were some bad ones, like horrendous ones. But luckily for you know, you've got the nice ones.
Charlotte Crosby - If you don't know of Charlotte already she is on a reality television series called Geordie Shore which involves drinking, fighting and some raunchy behaviour and she also won Big Brother and has recently lost shit loads of weight but she looks ever so glowing and classy! Which if you'd watch the first series of Geordie Shore you wouldn't believe was the same person. I am loving this embellished, navy blue dress so much, I love the silhouette because it's extremely flattering and also loving hair and makeup because it's not over the top but compliments the outfit.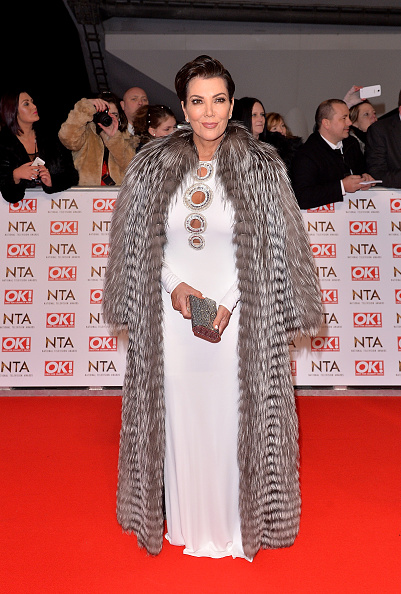 Kris Jenner - Now she may not be British and there was no international award but she was there and she was announcing a winner but she did look incredible. She just brings that LA/Hollywood glamour look to Britain, which that incredible full length fur coat which looks amazing and compliments her white gown spot on.
Amanda Holden - Doesn't she look incredible! I love a good black, sleek dress and this is exactly what I love. She looks so elegant and sophisticated and her makeup is done over the top and I love that diamond bracelet, she looks great!